CrunchTIME Feb 26, 2022 area boys & girls basketball, and wrestling in and around the Roanoke Valley. The show features a live U.S. Cellular-Crunch interview with Northside Viking head basketball coach Bill Pope.
During the week, we also had a chance to interview Lord Botetourt head basketball coach Andrew Hart, and Cave Spring head basketball coach Jacob Gruse and his assistant coach Greg Mackey. We also spoke to Cave Spring athletic trainer Danielle Power.
If you are a serious Virginia high school sports fan you won't want to miss our CrunchTIME show . . .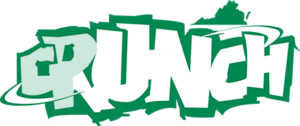 This content is available only to Crunch subscribers. Get full access to everything on this website, including this week's game recaps, coaches comments, and past content for just $9.95 per month.
Already have an account? SIGN IN/MANAGE YOUR PROFILE