EC Glass defense and special teams the difference in win
Daleville, VA- The EC Glass Hilltoppers traveled to Daleville to take on the Lord Botetourt Cavaliers in the season opener in a battle of two of the areas best. Watching these teams take the field was like watching two locomotives on a collision course. Both teams have the size of some college squads, and if you don't believe me, you can check out the made for TV production to see the entire game on the Crunch website - crunchhssports.com – check it out!
EC Glass QB 16 George . . .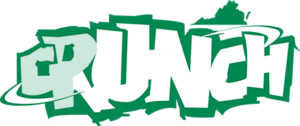 This content is available only to Crunch subscribers. Get full access to everything on this website, including this week's game recaps, coaches comments, and past content for just $9.95 per month.
Already have an account? SIGN IN/MANAGE YOUR PROFILE