High tide for the Green Wave in 51-7 win over Auburn
Ragsdale Field, Narrows, VA - Football is back on the menu in Narrows as the Green Wave kicked off the
2022 season with a commanding 51-7 victory over the Auburn Eagles. Narrows came to win and the team in green pulled it off in spectacular fashion; scoring their first three touchdowns off big plays in the first quarter. QB 7 Aidan McGlothlin struck first, drilling WR 14 Carson Crigger for a stylish 57-yard TD up the home sideline. Aidan had a big night, throwing five . . .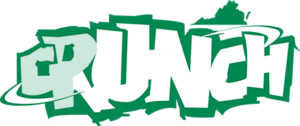 This content is available only to Crunch subscribers. Get full access to everything on this website, including this week's game recaps, coaches comments, and past content for just $9.95 per month.
Already have an account? SIGN IN/MANAGE YOUR PROFILE