Martinsburg defends home turf,
Salem... in opener for both teams
CobournField at David M. Walker Stadium, Martinsburg, WV-
Martinsburg's defense, bugged the Salem Spartans Friday night in the
opener for both teams. The second half saw the gnats swarming at Cobourn Field but from the 'get-go' the Bulldog defense, specifically their D-line, swarmed the Salem offense as well.
The Spartans didn't have any positive yards on the ground in seven tries in the first quarter, and finished the game with 51 . . .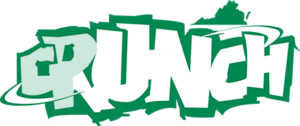 This content is available only to Crunch subscribers. Get full access to everything on this website, including this week's game recaps, coaches comments, and past content for just $9.95 per month.
Already have an account? SIGN IN/MANAGE YOUR PROFILE