Week 4 on CrunchTIME, your high school Live radio show for central and southwest Virginia high school football. The show features interviews with Northside Coach Scott Fisher, Hidden Valley Athletic Director and Coach Scott Weaver and former UVA player Walt Derey. What do the three have in common. They all played for legendary retired Northside Coach Jim Hickam. They all speak about their time playing for Coach Hickam. This coming Friday night Hidden Valley and Northside meet at Hickam field and it'll be Jim Hickam appreciation night.
If you are a serious Virginia high school sports fan you won . . .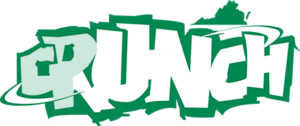 This content is available only to Crunch subscribers. Get full access to everything on this website, including this week's game recaps, coaches comments, and past content for just $9.95 per month.
Already have an account? SIGN IN/MANAGE YOUR PROFILE