Titans win shootout at Bogle Field in a close 39-36 margin over Terriers
Bogle Field, Roanoke, VA - Looking at last week's games you might have thought tonight would be an open and shut case. The Terriers were coming off of a commanding 42-6 win over Liberty-Bedford. The Titans on the other hand suffered a blanking at the hands of Cave Spring.
Open and shut, it was not. Byrd picked up 21-yards on WR 7 Brayden Andrews kick return and QB 4 Israel Hairston secured a quick first down on a 23-yard run . . .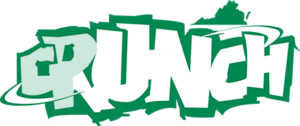 This content is available only to Crunch subscribers. Get full access to everything on this website, including this week's game recaps, coaches comments, and past content for just $9.95 per month.
Already have an account? SIGN IN/MANAGE YOUR PROFILE