Lord Botetourt ends Riverheads
52 game win streak, 35-21
Riverheads High School - Two giants in Virginia high school football met on Friday night with Riverheads putting their 52 game winning streak on the line against a big and physical Lord Botetourt Cavalier team. When the smoke cleared it was Coach Jamie Harless' Cavs walking away the victor, leaving the Gladiators one win shy of tying the all time, consecutive win streak held by Lane H.S. of Charlottesville. LB quarterback 7 Jakari Nicely led the charge with 187 yards on 34 carries and 4TDs. The Junior also . . .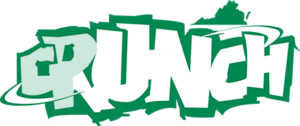 This content is available only to Crunch subscribers. Get full access to everything on this website, including this week's game recaps, coaches comments, and past content for just $9.95 per month.
Already have an account? SIGN IN/MANAGE YOUR PROFILE