Patrick Henry electrifies Homecoming crowd with 49-0 win over Northside
Merrill Gainer Field, Roanoke, VA - The home stands were filled to brim Friday night for PH's home-coming game. The 3-1 Patriots were up against a young, battle-scarred Northside Vikings team. At the end of the night, the Patriots walked away the victor with a 49-0 shut-out victory. Throughout the night, the PH was executing from every angle. RB 7 Jahzae Kimbrough and RB 10 Sidney Webb led PH on the ground, combining for over 160 rushing yards and two touchdowns. QB . . .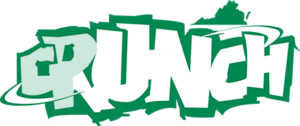 This content is available only to Crunch subscribers. Get full access to everything on this website, including this week's game recaps, coaches comments, and past content for just $9.95 per month.
Already have an account? SIGN IN/MANAGE YOUR PROFILE