Crunch radio week 10 of games on CrunchTIME, your high school Live radio show for central and southwest Virginia high school football. Today's show features interviews with head coaches - LCA Coach Frank Rocco, Heritage Coach Brad Bradley, William Campbell Coach Danny Broggin, and George Wythe Coach Brandon Harner.
Our HaleyToyota Legend of the week is former Giles Head Coach Steve Ragsdale.
If you are a serious Virginia high school sports fan you won't want to miss our CrunchTIME show every Saturday Morning from 10-11am Preseason and 10-Noon in Season on WPLY 101.1 FM, 660 AM . . .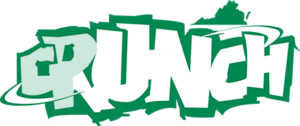 This content is available only to Crunch subscribers. Get full access to everything on this website, including this week's game recaps, coaches comments, and past content for just $9.95 per month.
Already have an account? SIGN IN/MANAGE YOUR PROFILE