Week 8 of games on CrunchTIME, your high school Live radio show for central and southwest Virginia high school football. The show features interviews with head coaches - Jefferson Forest Coach JT Crews, Don Holter/Salem, Alex Wilkens/Christiansburg, Kevin Clifford/Glenvar, and James River/Tim Jennings. The Haley Toyota legends of the game interview is with former EC Glass Coach Bo Henson.
If you are a serious Virginia high school sports fan you won't want to miss our CrunchTIME show every Saturday Morning from 10-11am Preseason and 10-Noon in Season on WPLY 101.1 FM, 610 AM . . .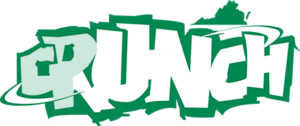 This content is available only to Crunch subscribers. Get full access to everything on this website, including this week's game recaps, coaches comments, and past content for just $9.95 per month.
Already have an account? SIGN IN/MANAGE YOUR PROFILE