Glenvar knocks Radford from the
unbeatens 37-34 on last play in shootout
Norman G. Lineburg Field, Radford, VA - In possibly one of the best games this fall, Glenvar upset the previously undefeated Radford Bobcats at Lineburg Field with a walk off, one-yard TD pass from Freshman QB 15 Brody Dawyot to WR/DB 9 Gabe Ford in the back of the endzone as time expired. The Radford "D" had held Glenvar out of the end zone for three downs inside the three yardline on that last drive, but Glenvar excuted on fourth down.
Radford QB 7 . . .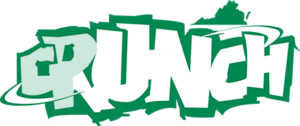 This content is available only to Crunch subscribers. Get full access to everything on this website, including this week's game recaps, coaches comments, and past content for just $9.95 per month.
Already have an account? SIGN IN/MANAGE YOUR PROFILE