Christiansburg prevails 24-14 over
Cave Spring in tough River Ridge battle
Bogle Field Roanoke, VA - The Christiansburg Blue Demons and the Cave Spring Knights met tonight in a
River Ridge District showdown. Both teams entered the game under similar circumstances: both with 5-3 records, both looking to get back to their winning ways after a previous week loss. And both jockeying for the highest possible bracket seed in the upcoming VHSL Class 3 playoffs. Christiansburg's QB 4 Tanner Evans had the hot hand early before being sidelined with an injury in the 2nd quarter. He . . .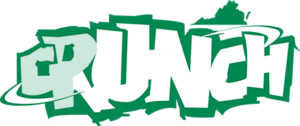 This content is available only to Crunch subscribers. Get full access to everything on this website, including this week's game recaps, coaches comments, and past content for just $9.95 per month.
Already have an account? SIGN IN/MANAGE YOUR PROFILE