Salem beats Christiansburg 6-0 in a classic battle on a stormy night
CHS, Christiansburg, VA - With the remnants of Hurricane Ian, wind and rain, the battle between two the River Ridge's best teams was distilled down to 'run right at you football.' Passing and punting were certainly curtailed. Salem Coach Don Holter didn't mind the weather. "People don't like a night like tonight, but I do. It demonstrates what they (his Salem team) are capable of in some adverse weather conditions against a good football team." Good on good it was, as both defenses flexed their . . .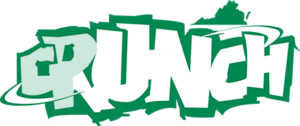 This content is available only to Crunch subscribers. Get full access to everything on this website, including this week's game recaps, coaches comments, and past content for just $9.95 per month.
Already have an account? SIGN IN/MANAGE YOUR PROFILE