Heritage wins a tight one 10-7 over Brookville at City Stadium
City Stadium, Lynchburg, VA - It's always a wild night when the Brookville Bees and Heritage Pioneers face off. Friday's game was no exception. The teams were playing for a whole lot more than a "W" as the Cochran cup (a trophy awarded to the regular season winner of the Bees/Pioneers match-up) was on the line. Plus, Brookville ended Heritage's season last year and, to top it all, it was the Pioneer's homecoming game. Both squads left it all on the . . .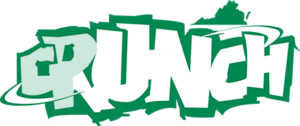 This content is available only to Crunch subscribers. Get full access to everything on this website, including this week's game recaps, coaches comments, and past content for just $9.95 per month.
Already have an account? SIGN IN/MANAGE YOUR PROFILE