Salem uses big plays to beat Pulaski County 49-14 at Willis White Field
Spartan Stadium, Willis White Field, Salem, VA - It was home-coming night for the one-loss Salem Spartans as they hosted the 3-2 Pulaski Cougars. The Cougars' game plan was a good one – keep the ball in their hands with run-heavy play calling in order to keep Salem's explosive offense off the field. Easier said than done, but in the first half Pulaski's plan definitely worked. The Cougars ran the ball for 36 times and tallied 173 yards on . . .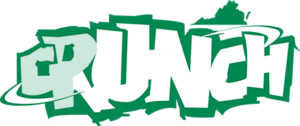 This content is available only to Crunch subscribers. Get full access to everything on this website, including this week's game recaps, coaches comments, and past content for just $9.95 per month.
Already have an account? SIGN IN/MANAGE YOUR PROFILE