George Wythe's defense makes lead stand up in 20-7 win over Galax
Galax High School, Galax, VA - On a good night for football, the Marooons of George Wythe scored early, scored before half and added one more after the break to outpace Galax. The George Wythe defense made it hold up for the win. Galax's only score was a 'pick 6' in the second half by LB 7 Austin Ashworth. Wythe scored on a 23-yard pass from QB 15 Tandom Smith to WR/LB 1 Laden Houston over the middle on their first drive . . .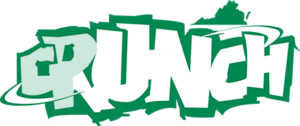 This content is available only to Crunch subscribers. Get full access to everything on this website, including this week's game recaps, coaches comments, and past content for just $9.95 per month.
Already have an account? SIGN IN/MANAGE YOUR PROFILE