Smith Mountain Lake grinds out a 27-18 win over Roanoke Catholic
Vineyard Field, Vinton VA -The Roanoke Catholic Celtics played host to the Smith Mountain Lake Christian Academy Ospreys in a non-conference affair on the Celtics' homecoming night at Vineyard Field. If you have not taken in a Roanoke Catholic home football game, you could describe it as a community event. Picnic tables in use, lawn chairs on the sidelines, and tackle football games on the outskirts of the field by the future players waiting their turn. Only in their second year of fielding a football . . .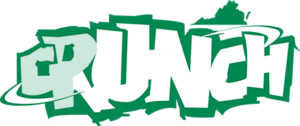 This content is available only to Crunch subscribers. Get full access to everything on this website, including this week's game recaps, coaches comments, and past content for just $9.95 per month.
Already have an account? SIGN IN/MANAGE YOUR PROFILE