Blacksburg leads at break but Hidden Valley scores win with big second half
Bogle Field, Roanoke, VA - The Blacksburg Bruins made the trip to Roanoke looking for their first win of the year. Coach Leonard had his team ready to play, and commented after the game that "we just had our best week of practice, and I'm thinking we can keep building on that". The Bruins put together a 43-yard drive in the 2nd quarter on the running of RB 34 David Ajayi and the passing of QB 14 Spencer Campbell that resulted in 11-yard . . .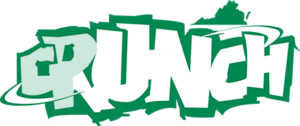 This content is available only to Crunch subscribers. Get full access to everything on this website, including this week's game recaps, coaches comments, and past content for just $9.95 per month.
Already have an account? SIGN IN/MANAGE YOUR PROFILE