William Fleming beats Franklin
County 35-26 in Blue Ridge battle
Ed Bryant Stadium Rocky Mount, VA - A sea of red in the home stands, the booming speakers at Ed Bryant Stadium and a battle-hardened Franklin County team were not enough to stop William Fleming tonight. The Colonels and QB 1 Devin Johnson were in attack mode from start to finish. The senior fought through a hard hit from Franklin County's FS 3 Nasir Holland, willing the football over the goal line for a 13 yard TD in the first quarter. He picked up another two . . .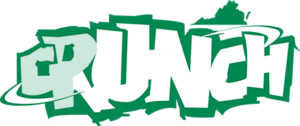 This content is available only to Crunch subscribers. Get full access to everything on this website, including this week's game recaps, coaches comments, and past content for just $9.95 per month.
Already have an account? SIGN IN/MANAGE YOUR PROFILE