Round 2 - Division 4 Region D Region Semifinals
EC Glass advances in Regional Semi Finals with convincing 42-14 win over Seminole foe Amherst County
City Stadium, Lynchburg, VA - On a chilly Thursday night in Lynchburg, the Midtown boys dominated from start to finish in a 42-14 win over the visiting Lancers from Amherst County. The Hilltoppers first drive ended in a fumble, but the defense returned the favor, forcing a fumble as well, on Amherst's first run from scrimmage at the Lancer's twenty-six. Six plays later WR 10 Taeon Mosby took it in . . .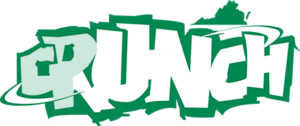 This content is available only to Crunch subscribers. Get full access to everything on this website, including this week's game recaps, coaches comments, and past content for just $9.95 per month.
Already have an account? SIGN IN/MANAGE YOUR PROFILE