Round 2 - Division 3 Region C Semifinals
Heritage outpaces Brookville with a 28 point 2nd Quarter in route to a 49-21 win over the Bees
City Stadium, Lynchburg, VA - The last time the Bees and the Pioneers faced off, the two squads battled until the last seconds of the fourth quarter. The Heritage defense decided that game, stopping Brookville inches away on fourth down. The Bees had the ball with a first and goal opportunity to take the lead. This time, the Pioneers executed early, stringing together a 4TD second quarter that the Bees just couldn't . . .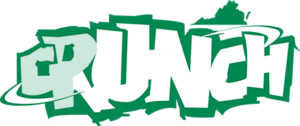 This content is available only to Crunch subscribers. Get full access to everything on this website, including this week's game recaps, coaches comments, and past content for just $9.95 per month.
Already have an account? SIGN IN/MANAGE YOUR PROFILE