North Cross beats Atlantic Shores 13-0 to bring home state championship
Willis Field, Roanoke, VA- North Cross had some unfinished business from last year. They came up one victory short in 2021 from a state title. The team holding the championship belt met the Raiders in Roanoke on a beautiful Saturday afternoon, to decide who took the trophy home this year. North Cross Head Coach Stephen Alexander said as much after his Raider team walked away with a hard fought, hard hitting 13-0 win. "I am very relieved. This team deserves it. They've gone through . . .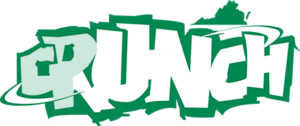 This content is available only to Crunch subscribers. Get full access to everything on this website, including this week's game recaps, coaches comments, and past content for just $9.95 per month.
Already have an account? SIGN IN/MANAGE YOUR PROFILE