Division 3 Region C Championship
Heritage avenges earlier loss with 22-17 win over LCA in regional finals
Williams Stadium, Liberty University, Lynchburg, VA - Under the bright lights of Liberty University, Heritage high school took the Region 3C championship from the powerhouse that is LCA. The Pioneers came close to a victory earlier in the season but fell 14-6. Bulldog Sophomore RB 8 Gideon Davidson played a key role in that win, but the sensational talent suffered a season ending ankle injury in LCA's only regular season loss to . . .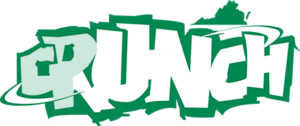 This content is available only to Crunch subscribers. Get full access to everything on this website, including this week's game recaps, coaches comments, and past content for just $9.95 per month.
Already have an account? SIGN IN/MANAGE YOUR PROFILE