Division 3 Region D Championship
Christiansburg starts fast, finishes with regional championship win over Lord Botetourt 34-7
Lord Botetourt High School, Daleville, VA - Size does matter, sometimes. It seemed to Friday night in the Region 3D Finals.In one of the only times this year that the Cavaliers from LB were outsized on the line of scrimmage, the visiting Blue Demons rushed for 295 yards and 4 touchdowns. Three of those were courtesy of Junior QB 4 Tanner Evans. The hard running signal caller finished the night with 118 yards on 21 carries. Evans has the respect . . .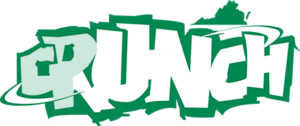 This content is available only to Crunch subscribers. Get full access to everything on this website, including this week's game recaps, coaches comments, and past content for just $9.95 per month.
Already have an account? SIGN IN/MANAGE YOUR PROFILE