Division 3 State Semifinals
Heritage takes to the air in 43-0 win over Christiansburg in state semis
City Stadium, Lynchburg, VA - Heritage got going early and never let up in a 43-0 blanking of Christiansburg in the Division 4 State Semifinals in Lynchburg. Pioneers Coach Brad Bradley was ecstatic after the game. "It's great to be here. We just punched our ticket to the 'ship (championship). Our kids did a great job. I thought we were ready to play offensively and defensively." Ready they were, taking advantage of a fumbled punt return Heritage QB 9 . . .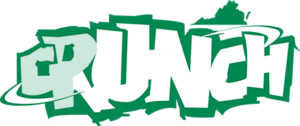 This content is available only to Crunch subscribers. Get full access to everything on this website, including this week's game recaps, coaches comments, and past content for just $9.95 per month.
Already have an account? SIGN IN/MANAGE YOUR PROFILE