Division 1 State Semifinals
George Wythe punches ticket to state title game with 35-12 victory over Grundy
George Wythe HS, Wytheville, VA - Emotions were running high for George Wythe Coach Brandon Harner when the cameras and reporters caught up with him at midfield amidst the Maroons' celebration. What were they celebrating, you ask? The Maroons had achieved the goal that every high school football program in the state of Virginia dreams of when they start practice in August. They are going to the VHSL Championship game next week for Class 1A in Salem, Va. When asked . . .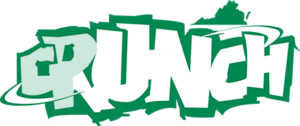 This content is available only to Crunch subscribers. Get full access to everything on this website, including this week's game recaps, coaches comments, and past content for just $9.95 per month.
Already have an account? SIGN IN/MANAGE YOUR PROFILE