Division 4 State Semifinals
Kettle Run outpaces EC Glass in hardfought 30-14 win in Lynchburg
City Stadium, Lynchburg, VA- EC Glass started the game deep in their own territory and never seemed to get out of their own end early on. Kettle Run's first drives began at the Glass 43 and 44 yardlines. Amazingly the Hilltopper defense dug in and turned them away early. DB 7 Michael Osei picked off Cougar QB 1 Abram Chumley near the goal line on a tipped past by DB 3 Vari Gilbert. Osei recovered a Kettle Run fumble . . .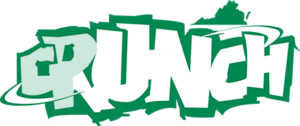 This content is available only to Crunch subscribers. Get full access to everything on this website, including this week's game recaps, coaches comments, and past content for just $9.95 per month.
Already have an account? SIGN IN/MANAGE YOUR PROFILE