Division 1 State Championship
Seven in a row for Riverheads with 49-27 win over George Wythe in Finals
Salem Stadium, Willis White Field, Salem, VA - "Today hurts," Coach Harner said after accepting the state runner-up trophy, "but they [Maroons] got here, nobody else did. We played an outstanding football team and we stayed toe-to-toe with them." While the 49-27 final score seems like a large margin, anyone who saw the game knows Coach Harner and GW were in it until late in the fourth quarter. After the half, George Wythe was down 21 . . .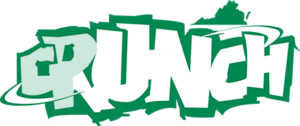 This content is available only to Crunch subscribers. Get full access to everything on this website, including this week's game recaps, coaches comments, and past content for just $9.95 per month.
Already have an account? SIGN IN/MANAGE YOUR PROFILE