Crunch radio week 21 of games on CrunchTIME, your high school Live radio show for central and southwest Virginia high school football. Today's we featured CS basketball great, Josh Henderson, and the retirement of his jersey. We also speak to high school wrestling coaches - Glenvar's Jason Cline and Lord Botetourt's Chuck Burton after their dual meet with each other this week. Finally you'll hear from Richard Wilson after their big win this week over Franklin County,.
We wrap up the Chance Harmon tourney from last Saturday and the Knights of the Round Table Wrestling event from . . .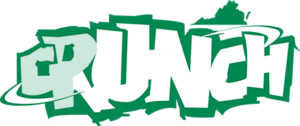 This content is available only to Crunch subscribers. Get full access to everything on this website, including this week's game recaps, coaches comments, and past content for just $9.95 per month.
Already have an account? SIGN IN/MANAGE YOUR PROFILE