Crunch radio week 27 of games and matches on CrunchTIME, your high school Live radio show for central and southwest Virginia high school sports.
This weeks show features a live interview with Cave Spring Head Basketball Coach Jacob Gruse after the Knight's punched their ticket to the state semi finals with a win over Staunton. Cave Spring will now face crosstown rival Northside. This will be the fourth time that Cave and Northside will meet this year on the hardwoods. Also on the show we recap basketball playoffs for boys and girls. Also this show will wrap up some . . .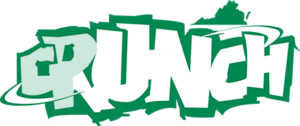 This content is available only to Crunch subscribers. Get full access to everything on this website, including this week's game recaps, coaches comments, and past content for just $9.95 per month.
Already have an account? SIGN IN/MANAGE YOUR PROFILE