Crunch radio week 3 and the first games of the season in Virginia high school football. CrunchTIME, your high school Live radio show for central and southwest Virginia high school sports.
This week's show features week one recap of all the areas best games including the Crunch games of the week in Roanoke, Lynchburg, and the New River Valley areas. Our Crunch teams were at LCA @ Salem, for both Roanoke and Lynchburg, and George Wythe @ Radford, our NRV game of the week.
We also talk about other area games and don't miss our . . .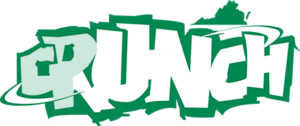 This content is available only to Crunch subscribers. Get full access to everything on this website, including this week's game recaps, coaches comments, and past content for just $9.95 per month.
Already have an account? SIGN IN/MANAGE YOUR PROFILE