Rural Retreat on war as Indians defeat East Mont in 40-0 victory
Eastern Montgomery High School, Elliston, VA - The visiting Indians from Rural Retreat broke open a close 7-0 game in the second quarter. The Indians got started courtesy on a 3-yard TD run by RB 22 Gunner Hagerman (7/78,TD rush; 1/23 rec,TD) early in the first in route to a 40-0 win over East Mont.
Retreat, did anything but, adding a second score with 2:23 left until half on a beautifully thrown over the shoulder . . .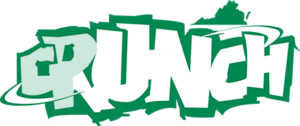 This content is available only to Crunch subscribers. Get full access to everything on this website, including this week's game recaps, coaches comments, and past content for just $9.95 per month.
Already have an account? SIGN IN/MANAGE YOUR PROFILE