Rustburg and Liberty-Bedford battle to the end, as the Red Devils prevail 28-21
Rustburg High School, Rustburg, VA - The Lynchburg area crunch fans got a heck of a game last night when the Rustburg Red Devils and Liberty Minutemen squared off. In a game where every single play mattered, all the way down until the final whistle, the emotions of high school football teams were on full display. Rustburg Coach Burt Torrence and Liberty-Bedford Coach Chris Watts are two of the best coaches the Lynchburg area has, and they both had their guys ready for a . . .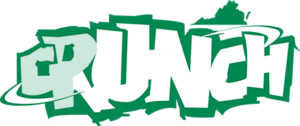 This content is available only to Crunch subscribers. Get full access to everything on this website, including this week's game recaps, coaches comments, and past content for just $9.95 per month.
Already have an account? SIGN IN/MANAGE YOUR PROFILE