Christiansburg handily wins the
"Battle of the Burgs" 49-0
George N. Porterfield Stadium, Christiansburg, Va - Rivalry games are special. The script of the season can flip, teams having a rough go can rally and pull off unexpected upsets. Unfortunately for the Bruins, the script didn't flip this time. The Blue Demons went into the battle riding a successful season, sporting only one loss to Salem, while Blacksburg went in still looking for their first victory. From the get-go it was all Christiansburg. The Blue Demons got the job done on the ground, in the . . .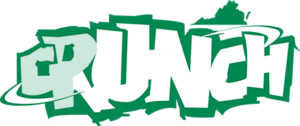 This content is available only to Crunch subscribers. Get full access to everything on this website, including this week's game recaps, coaches comments, and past content for just $9.95 per month.
Already have an account? SIGN IN/MANAGE YOUR PROFILE