Salem runs away from Pulaski County 55-6 through the air
Kenneth J.Dobson Stadium, Joel Hicks Field, Pulaski, VA - The Salem Spartans and the Pulaski Cougars renewed a storied rivalry Friday night at Kenneth J. Dobson Stadium in Pulaski. On the way into the game, the Crunch team had the privilege of talking with the man whom the field was named after – Coach Joel Hicks, as he and his wife there to cheer on the Cougars. Pulaski's current Coach, Mark Dixon, had a tall order in store for him, playing without a few key starters who were . . .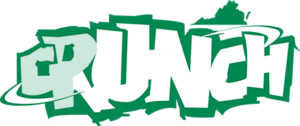 This content is available only to Crunch subscribers. Get full access to everything on this website, including this week's game recaps, coaches comments, and past content for just $9.95 per month.
Already have an account? SIGN IN/MANAGE YOUR PROFILE