Green Wave tames Mustangs
46-14 with offensive onslaught
Harry Ragsdale Field, Narrows, VA  - The Crunch New River Valley football game of the week featured two teams that know each other pretty well. Narrows hosted the Eastern Montgomery Mustangs on one of the nicest fields around. Narrows overhauled their field with Bermuda grass, and it really comes off well. After the Narrows band, which is small in number but large in talent, got the game started with the national anthem, both teams came out hot, scoring on all of their first quarter possessions. However, the . . .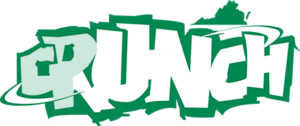 This content is available only to Crunch subscribers. Get full access to everything on this website, including this week's game recaps, coaches comments, and past content for just $9.95 per month.
Already have an account? SIGN IN/MANAGE YOUR PROFILE