Brookville stings Rockbridge County 57-12 in the first round of the playoffs
John "Bunker" Hill Field, Stinger Stadium – The Brookville Bees and Rockbridge County Wildcats squared off in the first round of the Region 3C playoffs on Friday night in Lynchburg. This game was a rematch from the 2019 playoffs in which Rockbridge knocked Brookville out. Immediately, it looked as if Rockbridge had put on those same pair of boxing gloves as they threw a mighty first punch (a TD pass) on the first play from scrimmage. It's not the start Brookville Head Coach Jon Meeks . . .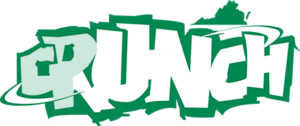 This content is available only to Crunch subscribers. Get full access to everything on this website, including this week's game recaps, coaches comments, and past content for just $9.95 per month.
Already have an account? SIGN IN/MANAGE YOUR PROFILE