Lord Botetourt rushes past
Hidden Valley 41-6 in playoffs
Dwight Bogle Stadium, Roanoke, Va – A Titans team coming off one of their best seasons in recent memory and a Cavs squad on a five-game win streak faced off to start the post-season. It was an interesting matchup of Hidden Valley's pass heavy offense led by QB 16 Sam Dragovich versus Botetourt 's power ground game with quick QB's 13 Jakari Nicely and 7 KJ Bratton. True to form, LB and their explosive QB's picked up the first score of the contest with . . .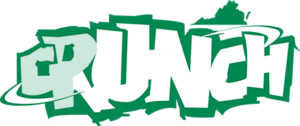 This content is available only to Crunch subscribers. Get full access to everything on this website, including this week's game recaps, coaches comments, and past content for just $9.95 per month.
Already have an account? SIGN IN/MANAGE YOUR PROFILE