Lights go out at City Stadium as Brookville beats Heritage 50-21
City Stadium, Lynchburg, Va – Whenever the Heritage Pioneers meet the Brookville Bees you can expect a battle. They didn't disappoint earlier in the season with a double overtime contest that went down to the wire with Heritage emerging victorious. They didn't disappoint tonight either. The first few drives were action packed as Brookville drew first blood with QB/LB 7 Drake McDaniel picking up fifty-yards and a score on two plays. The Pioneers immediately struck back, going fifty yards as well with a . . .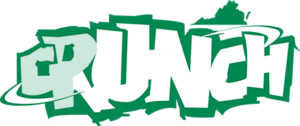 This content is available only to Crunch subscribers. Get full access to everything on this website, including this week's game recaps, coaches comments, and past content for just $9.95 per month.
Already have an account? SIGN IN/MANAGE YOUR PROFILE