Appomattox hangs on late to advance in the playoffs with a 27-21 win over Glenvar
Highlander Field, Glenvar, Va – The number 1 and 2 teams in Class 1A Region C met Friday afternoon on a cold and blustery day. The Appomattox Raiders prevailed in the end 27-21 fighting off the Highlanders late push to survive and move on. Appomattox Coach Doug Smith didn't take the Highlanders lightly, "Glenvar is coached well and they play well, and our kids knew this was going to be a tough job today." The Highlanders drew first blood on an . . .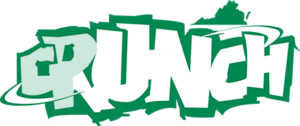 This content is available only to Crunch subscribers. Get full access to everything on this website, including this week's game recaps, coaches comments, and past content for just $9.95 per month.
Already have an account? SIGN IN/MANAGE YOUR PROFILE