Liberty Christian on to State Semifinals with 42-6 win over Brookville
Williams Stadium, Lynchburg, Va – Last week the Brookville Bee's settled the score with Heritage, beating a talented Pioneer squad that had bested them earlier in the season.
This week the Bees had another chance to avenge a past
loss, this time against the Liberty Christian Academy Bulldogs. While Brookville's recent win over Heritage was by a good margin, in last night's game against LCA, the Bees didn't
fare so well. But lopsided scores are par for the course for the undefeated Bulldogs, and they . . .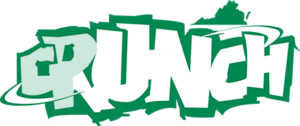 This content is available only to Crunch subscribers. Get full access to everything on this website, including this week's game recaps, coaches comments, and past content for just $9.95 per month.
Already have an account? SIGN IN/MANAGE YOUR PROFILE