Heritage gets back on track to make playoffs with 56-7 win over Jefferson Forest
Liberty High School, Bedford, VA - Jefferson Forest High School, Forest, VA - The Crunch team made its way to Sabre Field Friday night for the Lynchburg high school football game of the week.  Jefferson Forest hosted Heritage on the Cavaliers' senior night. With more cars in the parking lot and the starting game temperature around 75 degrees, it almost seemed like a normal September kickoff.  In a post-game interview, Heritage Coach Brad Bradley commented that after suffering a loss last week to . . .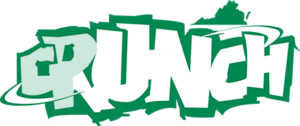 This content is available only to Crunch subscribers. Get full access to everything on this website, including this week's game recaps, coaches comments, and past content for just $9.95 per month.
Already have an account? SIGN IN/MANAGE YOUR PROFILE