Week 8 - CrunchTIME Radio
In a normal year, each Saturday from the second week of August through the State Championships in the second week of December, we produce a live radio show from 10-11am on WPLY in Roanoke, Virginia. This year, due to the pandemic moving fall football in Virginia to the spring, the CrunchTIME radio show ran Saturdays, 10-11am for ten weeks from February 27th to May 1st, 2021.
If you miss the Crunch, or want to hear it again, log in here each week and listen to Carl, Jimmy, and Coach . . .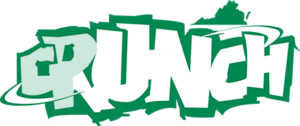 This content is available only to Crunch subscribers. Get full access to everything on this website, including this week's game recaps, coaches comments, and past content for just $9.95 per month.
Already have an account? SIGN IN/MANAGE YOUR PROFILE