Liberty Christian beats Heritage 30-14 for Class 3-Regional Championship
Liberty University, Williams Stadium, Lynchburg, Va - The VHSL football Class 3 Region C Final took place at Liberty University's Williams Stadium Friday night in a game that pitted the Liberty Christian Academy Bulldogs against the visiting Heritage Pioneers.   This game had a state championship type feel as both of these Seminole district foes came into the contest red-hot.  Heritage trailed at the half, 16-7, but came out and quickly made it a 2 point game when they scored on their first possession in . . .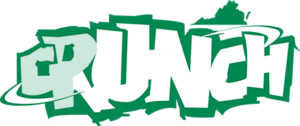 This content is available only to Crunch subscribers. Get full access to everything on this website, including this week's game recaps, coaches comments, and past content for just $9.95 per month.
Already have an account? SIGN IN/MANAGE YOUR PROFILE