Salem pulls away from GW in second half to win the Division 4-Region D Finals
Willis White Field, Spartans Stadium,Salem, Va. - The visiting Eagles of GW Danville had to feel pretty good going into halftime notched at 14-14 with the home standing Salem Spartans. The problem for the Eagles was that they had to come out and play a second half. Salem, as they do so many times, took the second half kickoff and drove the ball for the go ahead score. This time it was RB 42 Zavione Wood's 21 . . .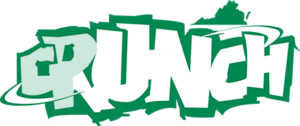 This content is available only to Crunch subscribers. Get full access to everything on this website, including this week's game recaps, coaches comments, and past content for just $9.95 per month.
Already have an account? SIGN IN/MANAGE YOUR PROFILE