William Campbell runs into a tough opener in 48-16 loss to Staunton River
Moneta, VA – The Staunton River Golden Eagles and The William Campbell Generals went head-to-head in both teams' first matchup of the season. It didn't take long for the Golden Eagles to flash their strong defense with the freshman defensive back Brady Barnes hauling an his first and the team's first interception of the year.
1st Quarter – The visiting William Campbell Generals elected to receive the opening kickoff but on the opening possession threw an interception that was returned . . .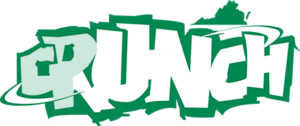 This content is available only to Crunch subscribers. Get full access to everything on this website, including this week's game recaps, coaches comments, and past content for just $9.95 per month.
Already have an account? SIGN IN/MANAGE YOUR PROFILE