Hidden Valley holds on to oust Cave Spring in season opening rivalry game
Dwight Bogle stadium, Roanoke, VA – In a thrilling rivalry game under the setting sun, the Hidden Valley Titans reclaimed the "Titan-Knight" trophy from the Cave Spring Knights behind outstanding performances from senior QB 16 Sam Dragovich and senior WR 1 Braxton Dunnings. QB 16 Dragovich logged 291 passing yards throughout the night with WR 1, Dunnings pulling in four receptions for 180 yards, two of which resulting in 70-yard touchdowns.The Cave spring Knights had a quiet first half but proved that they really . . .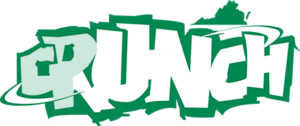 This content is available only to Crunch subscribers. Get full access to everything on this website, including this week's game recaps, coaches comments, and past content for just $9.95 per month.
Already have an account? SIGN IN/MANAGE YOUR PROFILE