Martinsburg (WV) wins interstate battle 35-21 over Salem
Spartan Stadium, Willis White Field, Salem, Va. - What happens when you put together two traditional high school football teams from neighboring states for an opening season game.... you typically get a hardhitting, hard charging grid iron affair. Friday nights opening foray qualified with the visiting Martinsburg, WV team winning 35-21 over Salem. Spartan Coach Don Holter took the blame for the loss. "No excuses, we need to coach them (Spartans) better, bottomline... but I like my kids. The effort was absolutely there. We are young in spots. We . . .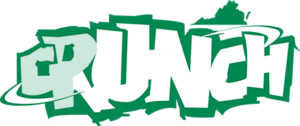 This content is available only to Crunch subscribers. Get full access to everything on this website, including this week's game recaps, coaches comments, and past content for just $9.95 per month.
Already have an account? SIGN IN/MANAGE YOUR PROFILE