Galax makes the big plays in a big game to get 7-6 win over Carroll County
Galax High School, Galax, VA - There are only fifteen miles separating Galax and Carroll County high schools. Friday nights final score had the two teams a lot closer than that. Cavalier QB 6 Benji Gosnell scored from 59-yards out to give Carroll a 6-0 lead in the second quarter. Wearing a club cast on his right hand, Gosnell and Carroll County nearly made that six points hold up. But in the end, Galax did what good teams do. They . . .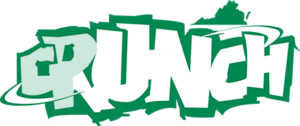 This content is available only to Crunch subscribers. Get full access to everything on this website, including this week's game recaps, coaches comments, and past content for just $9.95 per month.
Already have an account? SIGN IN/MANAGE YOUR PROFILE