Galax stops Holston for the second year
in a row in the state semifinals
Holston High School, Damascus, Va – In a repeat of the state semi match up from last year, the Galax Maroon Tide took on the undefeatedHolston Cavaliers. The Cavs had not forgotten last year's loss and opened up round two with an electrifying 95 yard kickoff return for a touchdown. Holston RB/DB/KR 1 Trent Johnson fielded the deep Galax kick and took it to the house, bringing the jam-packed Holstonstands to their feet. However, the Cavalier . . .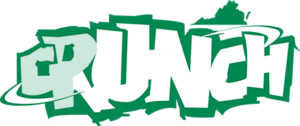 This content is available only to Crunch subscribers. Get full access to everything on this website, including this week's game recaps, coaches comments, and past content for just $9.95 per month.
Already have an account? SIGN IN/MANAGE YOUR PROFILE